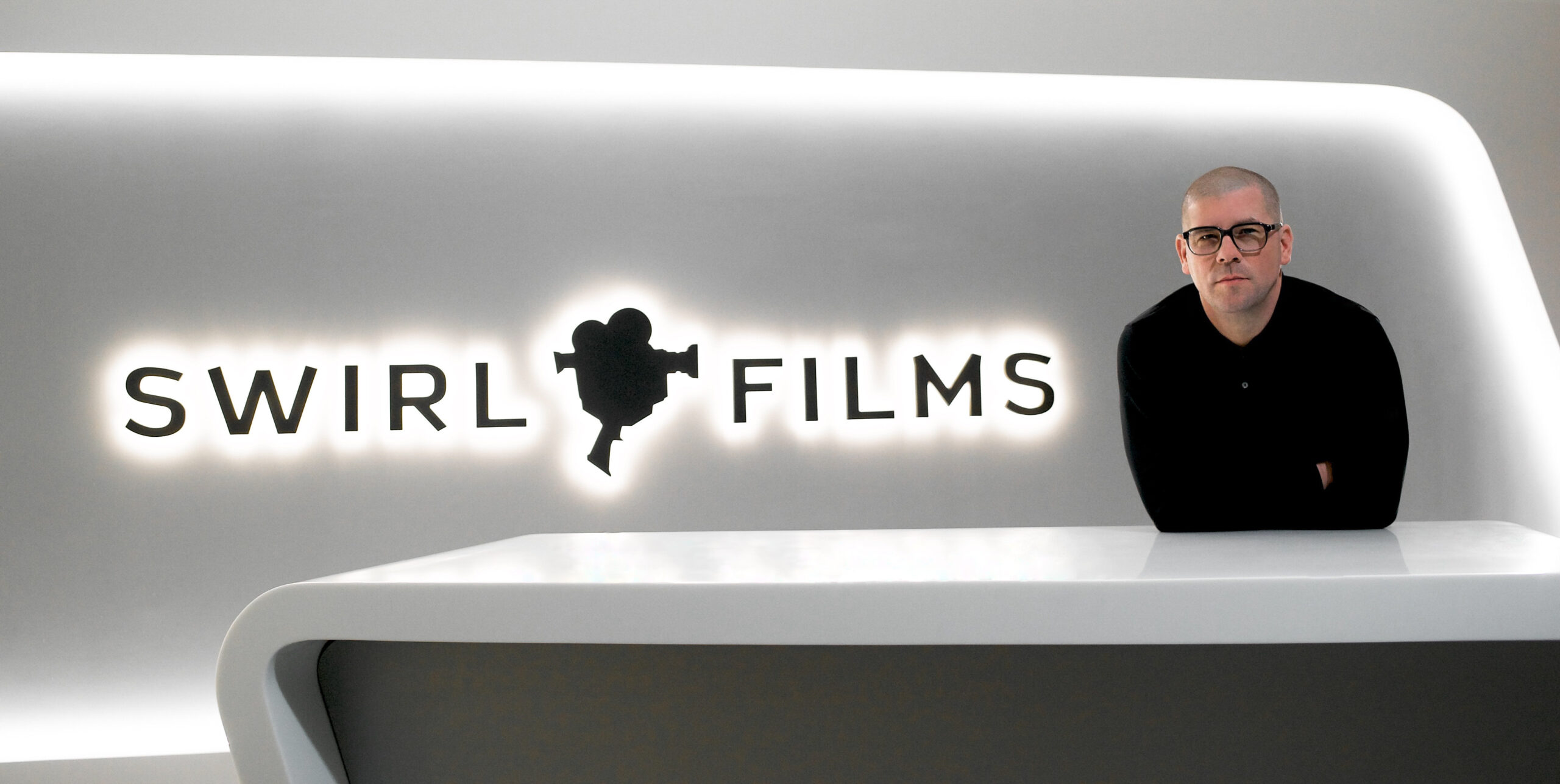 Eric Tomosunas
Producer, Founder, CEO
---
Eric Tomosunas, established Swirl Films as the leading independent television and film production company with a natural core focus on diversity in front of and behind the camera in 2001. In the last 6 years alone, he's led Swirl Films in creating over 100+ original productions across various platforms and distributors, including BET, TV One, Bounce, Lifetime, Hallmark, Reel One, Netflix & Up TV. Notable titles include Behind the Movement: The Rosa Park Story, Saints & Sinners," and "Uncensored" to name a few. Recognizing the value in the booming Atlanta production scene, Tomosunas purchased a 100,000 square foot film studio outside  Atlanta in 2019, which he operates for Swirl productions as well as major network and studio partners.
Tomosunas coins himself as a solutions-based leader working tirelessly to empower and motivate his team to push the limits of quality production. His knack for creating inclusive and original content has garnered Swirl Films numerous awards and nominations for various films and series. Hallmark's breakout holiday film Christmas Wishes & Mistletoe Kisses won an Epiphany and Movie Guide Award, Swirl also won a Telly Award for Behind the Movement and several Swirl Films properties have earned nominations from the NAACP Image Awards. Most recently, When Love Kills: The Falicia Blakely Story received a nomination from the NAACP in the Outstanding Television Limited Series or Dramatic Special category.
Getting his start in the entertainment industry on the music side, Tomosunas always had an interest in films. A Wilmington, North Carolina native, Tomosunas recalls shooting super 8 films as a child. Those memories of creating films stayed with him throughout his career which included being a band member, a DJ, and an ADR recordist for the iconic American drama "Dawson's Creek."
As an independent producer, Tomosunas admits that free time is a luxury. When he's not tied up running multiple productions out of his Atlanta-based stages, Tomosunas enjoys playing soccer and is a dedicated Atlanta United fan. Tomosunas also serves as a board member for Kile's Beautiful Mind, a nonprofit organization focused on supporting under-served youth who have an unwavering passion for the arts and entrepreneurship.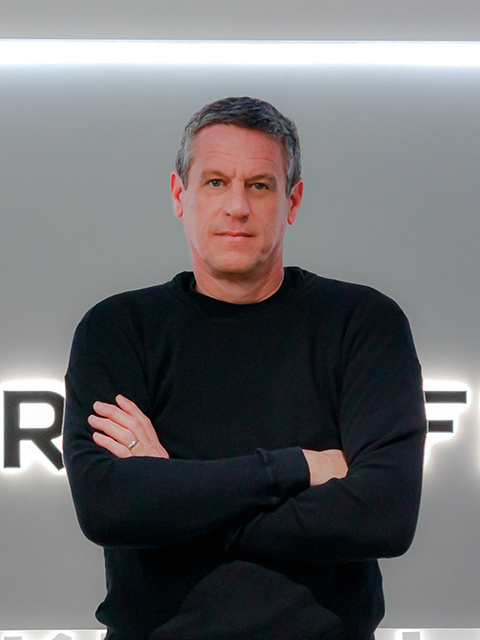 Stan Flowers is a seasoned finance and operations executive with over 25 years of experience in entertainment including television, digital media and music. He recently joined Swirl Films, a leading independent film and TV production company, as its new Chief Financial Officer (CFO). In his new role, Flowers is responsible for overseeing strategy and all financial operations of the company, including budgeting, forecasting, accounting, and financial reporting.
Before joining Swirl Films, Flowers served as CFO for Zac Brown Collective, Inc, a unique collaboration of passionate artists in the fields of music, film, food, fashion and design, who share a restless energy for discovery and a commitment to fearless authenticity in pursuit of their dreams.. He also held senior financial positions at Adult Swim and Cartoon Network in both domestic and international capacities. Throughout his career, Flowers has demonstrated a strong track record of driving growth and operational excellence, building high-performing teams, and improving financial performance.
Flowers holds a Bachelor of Science degree in Accounting from Auburn University and is also a Certified Public Accountant (CPA).
Ron Robinson
VP Head of Physical Production
---
It is believed that Pablo Picasso once said, "Inspiration exists, but it has to find you working". This same sentiment is echoed by celebrity creative Chuck Close, albeit in a less 'romantic' way, when he said, "Inspiration is for amateurs, the rest of us show up and get to work."
This same philosophy seems to run in the very veins of Executive Producer and Nascal Media Founder, Ron Robinson. From as early as 1997 Ron began making waves with artists like JA Rule and Ashanti, working his way onto the music scene as a talented manager. But, it was when he transitioned to film and TV that his career really took orbit.
Currently serving as the VP Head of Physical Production and Executive Producer at Swirl Films, Ron Robinson oversees and leads the charge of the creative process, from conception to production execution. Having worked with Swirl founder and CEO Eric Tomosunas for his first producing opportunity back in 2008, Robinson is no stranger to the industry.
His film portfolio includes Deuces (starring Lance Gross, Lorenz Tate and Megan Good), When Love Kills" (marking Tasha Smith's director debut), Brotherly Love (starring the phenomenal KeKe Palmer and Macy Gray) and runaway fan favorites like BET Anthology series Tales and Bounce TV's #1 cable series Saints & Sinners. What is also worth noting, is while the pandemic caused others to slow down, Ron actually did more than most, producing over 18 Film, TV series and music inspired projects, between 2020 and 2022. It's safe to say, that anyone that partners with this industry veteran and New York native must also share his almost superhuman work ethic and commitment to excellence regardless of the budget.
His content company, Nascal Media, and his continued work with Swirl Films, will no doubt prove exactly that, as he has proven himself, that talent, grit a healthy relationship with failure and good old fashioned hard work will get you in the spotlight faster and longer than simply a few dollars more. Robinson's vision is to lead Swirl further into the creative space, by shifting its focus around developing and curating their own content. Often described as a visionary, he is the type of leader capable of giving strategic counsel and direction, while cultivating a creative working environment among his team members.
For Ron, it's about the work, and in an industry of way too many of fakers, talkers and polished pretenders, Ron Robinson stands out as the real deal, unfiltered and ready to take over with anyone whose up to the task.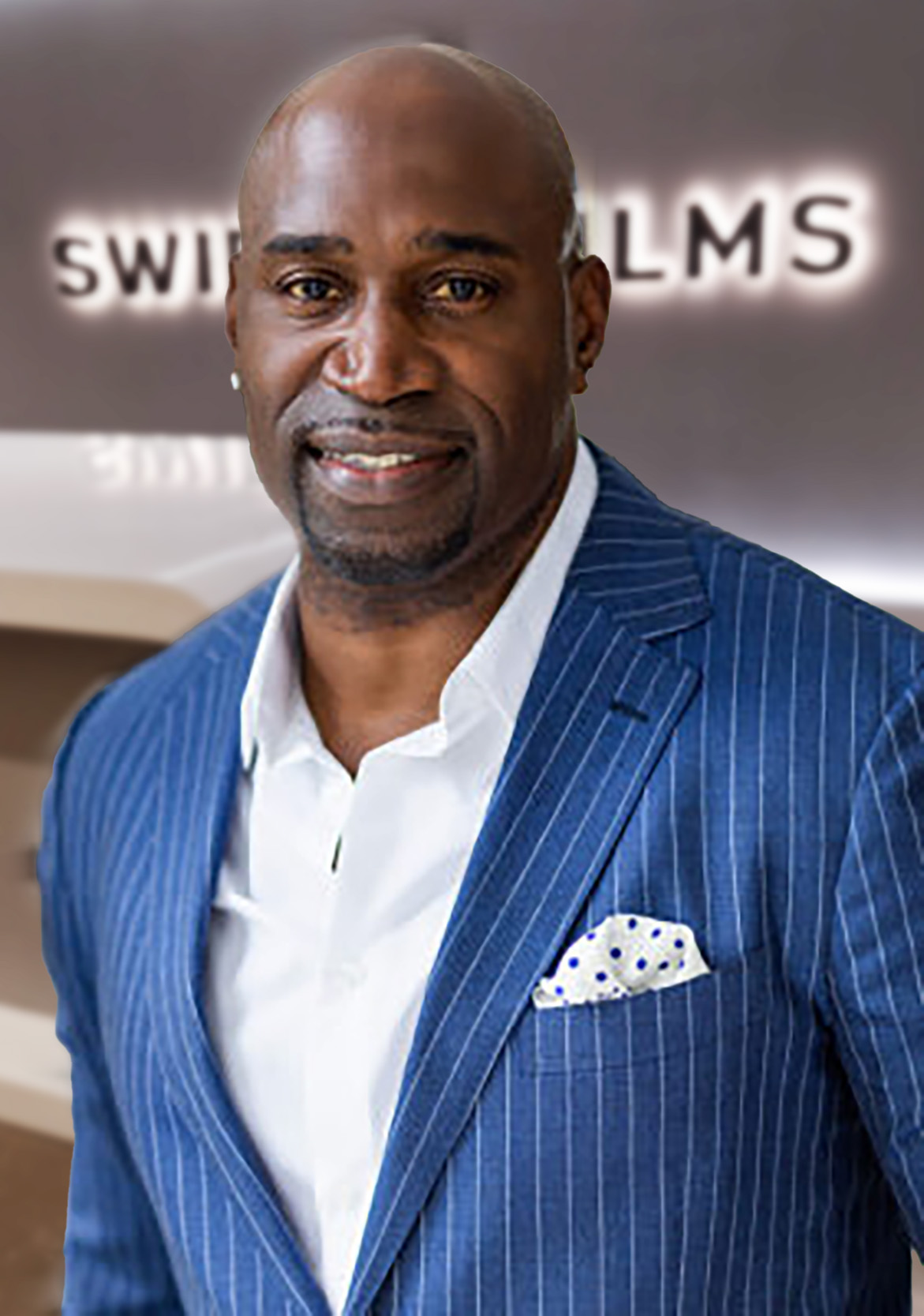 Keith Neal
VP Production Talent
---
Keith Neal, veteran producer and production executive, is the Vice President of Swirl Films. He has produced over 100 television projects with the company. From movies to series, covering scripted & unscripted shows as well as specialty programming. He helps oversee the day-to-day production of Swirl Films' slate and is instrumental in negotiating talent deals. Keith has helped produce a lineup of successful scripted series within the company such as "Saints and Sinners" and"Tales;" as well as biopics, award shows and documentaries. Prior to joining Swirl Films, Keith Neal was a professional football player with the NFL and worked in the music industry as a tour manager and management executive.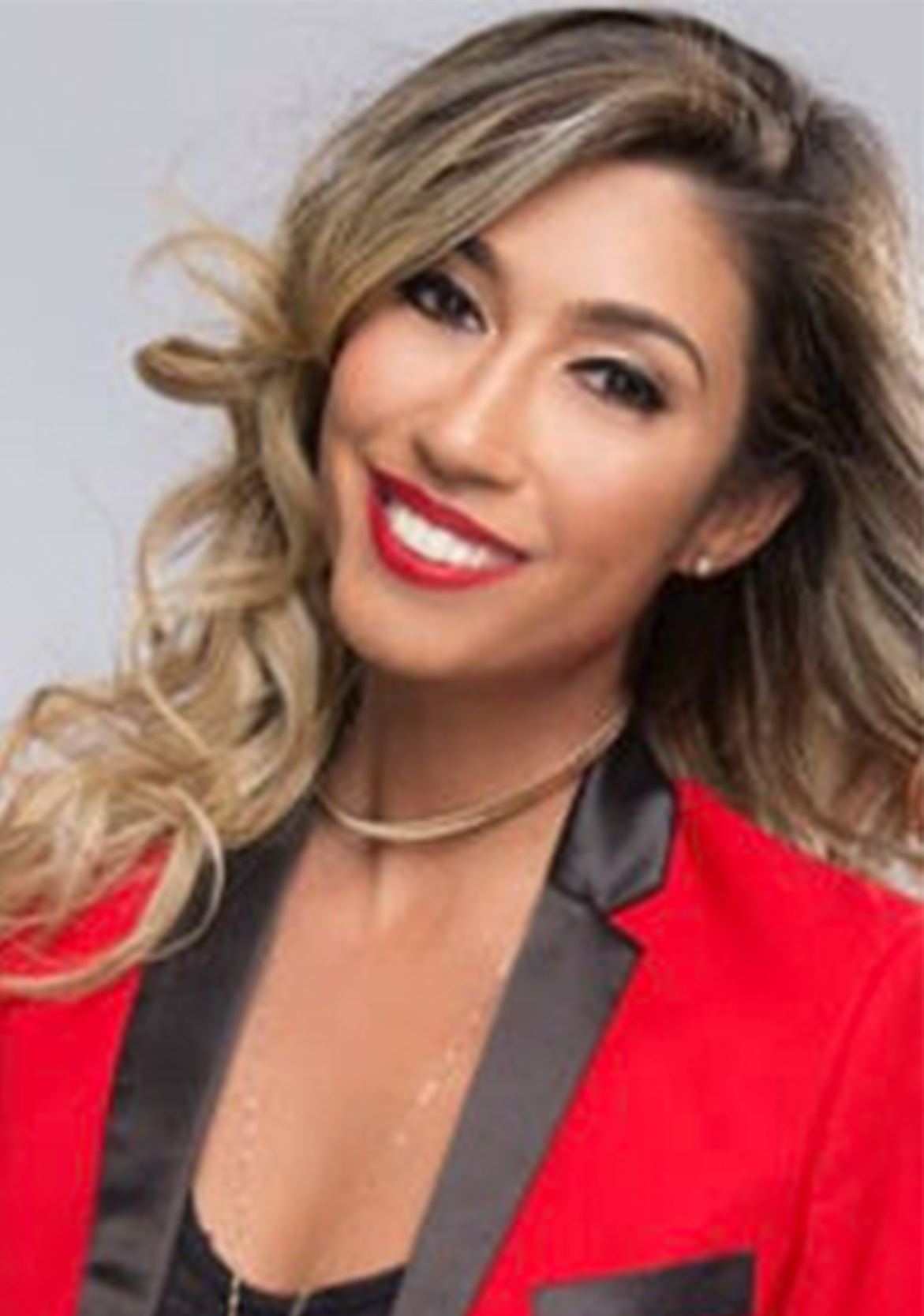 Abbey MacDonald
EVP of Scripted Development
---
Abbey MacDonald leads the development function for all original scripted programming that plays an important role in the continued growth of Swirl's expansive slate of film and series across all broadcast, cable and streaming platforms. Abbey began her producing career in LA creating the massively popular, Stand up at Candor Comedy Specials, that was one of Hulu's first original acquisitions. She then moved into talent management and producing at New Wave Entertainment, where she produced numerous comedy specials and worked alongside projects for Comedy Central, VH1, MTV, Hulu, Netflix and Amazon. Currently she is credited with over 100 episodic executive producer credits as well as the series Last Call, that she not only created but was the show runner on. She was previously VP of Current Programming & Development at Bounce TV, where she oversaw projects from initial development through production and continued to service the content for current programming.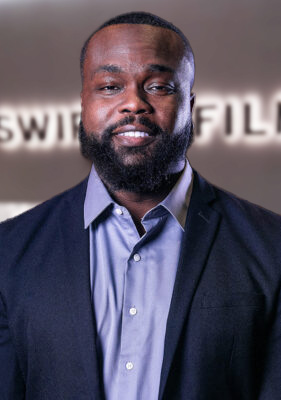 Jay Allen
Unscripted Producer
---
As the Co-Head of Development, Jay Allen does whatever it takes to get Swirl Films' content out the door and onto the screen. Allen ushers projects from early development stages all the way to post-production, serving as the main liaison and point of contact for the projects he leads. One of his proudest moments is having taken the popular reality series, UNCENSORED; made for TV One, from an idea to a fully formed show that has continuously claimed the #1 Spot on Ad-Supported Cable among African-American viewers in its time slot.
Growing up in Charlotte, North Carolina, Allen is a graduate of the University of North Carolina at Wilmington, where he majored in Communication and Media Studies and was a member of the Kappa Alpha Psi Fraternity. In his free time, Allen extends his passion for storytelling to Instagram, where he runs an account boasting more than 16,000 followers. He is also a huge fan of all North Carolina sports and enjoys cheering on his home state.
Prior to his work at Swirl Films, Allen worked for the Atlanta startup Airwatch, which sold for $2 billion in 2014.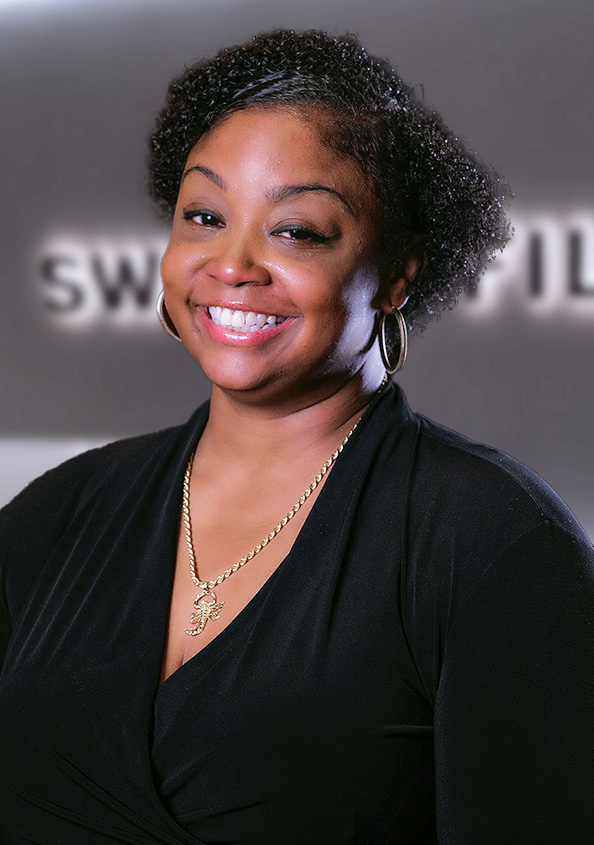 Nikki Byles
Unscripted Producer
---
Nikki Byles began her career at Swirl Films as an executive assistant to CEO, Eric Tomosunas and the executive team. Since then, Byles has risen through the ranks to become the Co-Head of Development for Swirl Films and the supervising producer for the TV One hit series Uncensored. Byles is a creative decision maker dedicated to introducing new concepts and ideas to the Swirl Films team that align with various initiatives to accelerate growth for the company. She coordinates daily production tasks and has worked with talent across more than 20 productions including, Uncensored, When Love Kills, and the Trumpet Awards.
Byles has always had a passion for giving back, she oversees Swirl Cares, the volunteer program at Swirl Films, where she coordinates community involvement with organizations such as the Tru Foundation, Camp XI, Hosea Helps, and Bigs Kidz. An alum of North Carolina A&T State University, she received a Bachelors of Science in Business Management in 2013.
The Brooklyn native enjoys watching Knicks games, going for bike rides, and traveling.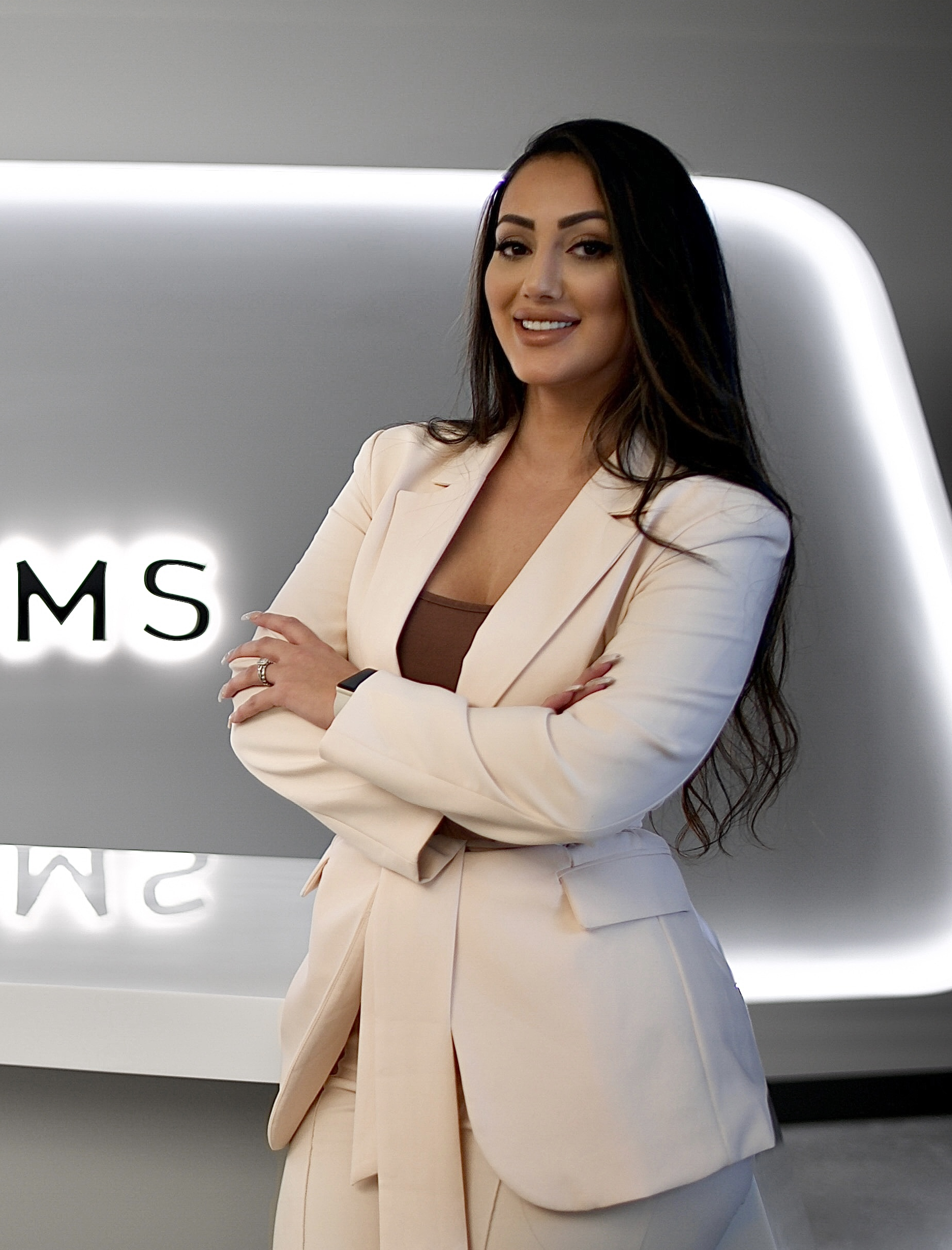 Tia Anderson
Head of Business & Legal Affairs
---
Tia Anderson, Esq. was born and raised in Toronto, Ontario by parents who immigrated from Iran. She graduated undergrad from the University of Toronto before relocating to the United States. She obtained her Juris Doctorate from Atlanta's John Marshall Law School with great distinction and has been practicing in Atlanta ever since. In addition to owning her own legal practice, Tia is currently the Head of Business and Legal Affairs (BALA) for Swirl Films, the leading independent film and television production company based in Atlanta, Georgia.
In her role as BALA, Tia is responsible for overseeing and managing all of Swirl Films' legal and business affairs, including negotiating and drafting contracts, managing intellectual property rights, and ensuring compliance with relevant laws and regulations. Tia's extensive experience in corporate law and contract negotiation has made her an invaluable asset to Swirl Films, and she has played a key role in helping the company navigate complex legal and business issues.
Through her work with Swirl Films, Tia has gained a deep understanding of the entertainment industry and the unique legal challenges that it presents. She is known for her strategic thinking, attention to detail, and her ability to develop creative solutions to complex legal problems. Tia's expertise in both legal and business matters has made her a respected and sought-after professional in her field, and she is widely recognized for her contributions to the legal community and the entertainment industry. Tia prides herself on being a mentor to aspiring attorney's and making the legal entertainment field more accessible for minority women. In her free time she enjoys spending time with her family, catching up on a good series or movie, working out, or trying new foods.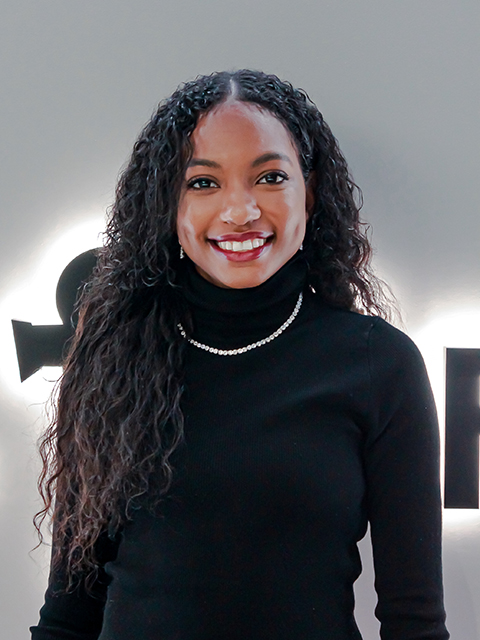 Taelar Yost
Business and Legal Affairs Assistant
---
Taelar Yost is a skilled professional working as a Business and Legal Affairs Assistant at Swirl Films. With a strong background in business administration and legal compliance, Taelar plays a critical role in ensuring the smooth operation of the company's business affairs.
In her role, Taelar is responsible for assisting in the negotiation, drafting, and execution of agreements related to the company's film projects. She works closely with various internal teams, including production, finance, and legal, to ensure that all contracts and agreements comply with relevant laws, regulations, and industry standards. Taelar also maintains accurate records of all business transactions and ensures that all parties fulfill their contractual obligations.
Aside from her contractual duties, Taelar is also responsible for conducting research and analysis of the film industry and identifying potential business opportunities for the company. She is adept at building and maintaining professional relationships with external partners, including talent agencies, distributors, and production companies. Taelar's attention to detail and strong organizational skills are crucial to ensuring the successful operation of Swirl Films' business affairs. She is committed to working collaboratively with her colleagues and providing exceptional service to the company's clients and partners.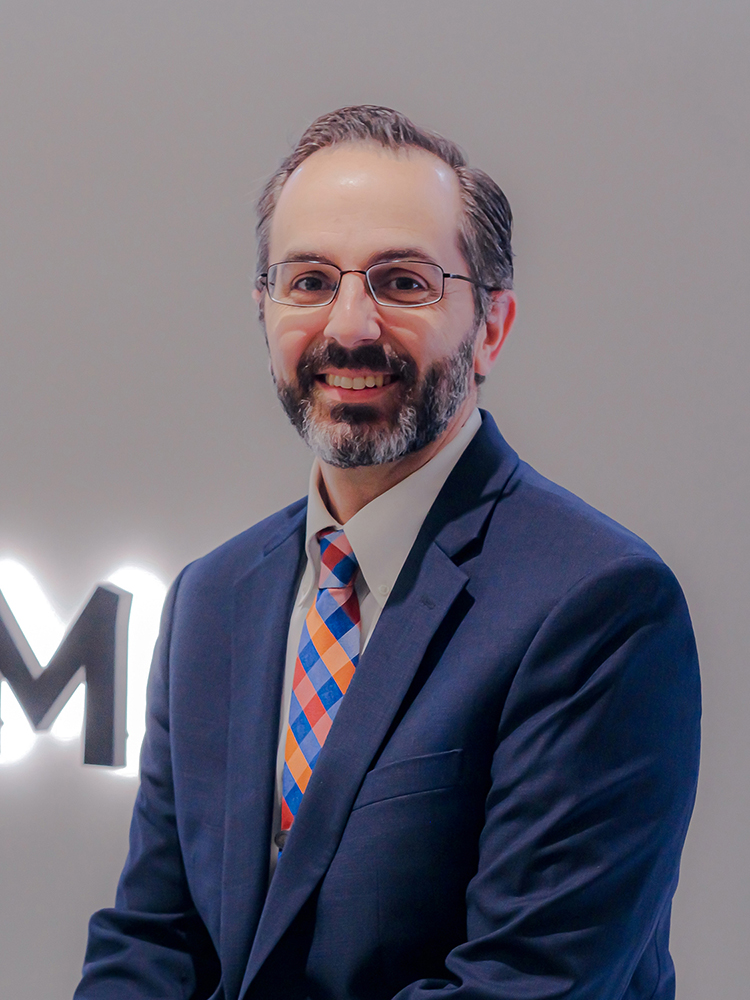 Jeffrey A. Price
 SVP Finance
---
Jeff Price heads up several teams in the Finance department including Corporate Strategy and Tax Planning & Analysis. Previously, Jeff held a number of positions as at Fraizer & Deeter. Prior to working at Fraizer & Deeter, Jeff worked in the Atlanta office of Deloitte and in the New York office of Andersen Tax (fka Wealth and Tax Advisory Services — a subsidiary of HSBC). Jeff received his Masters of Taxation and Bachelor of Science in Accounting (Tax) at Brigham Young University (2004).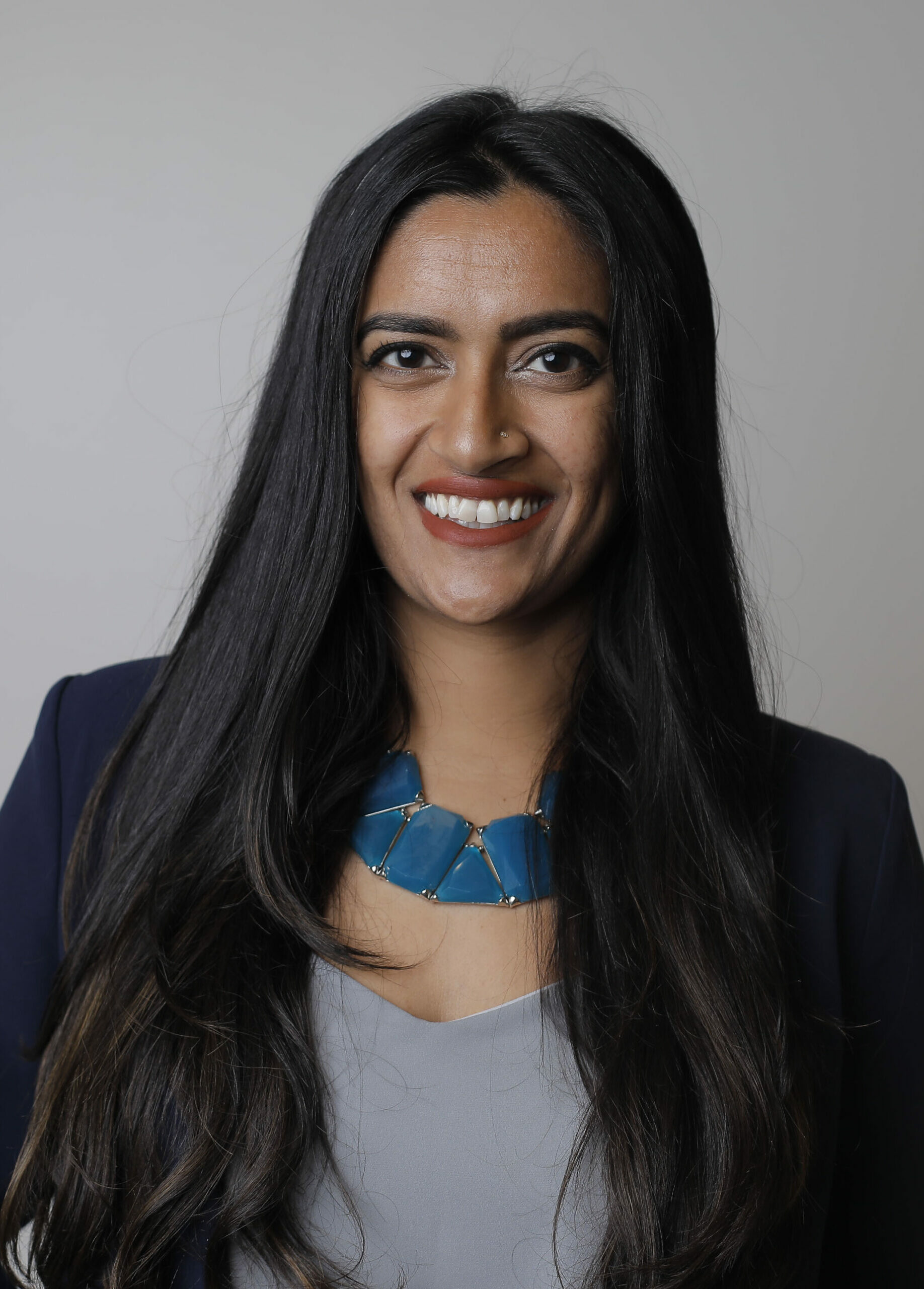 Mahdeeha "Dee" Jadmani
VP Production Finance
---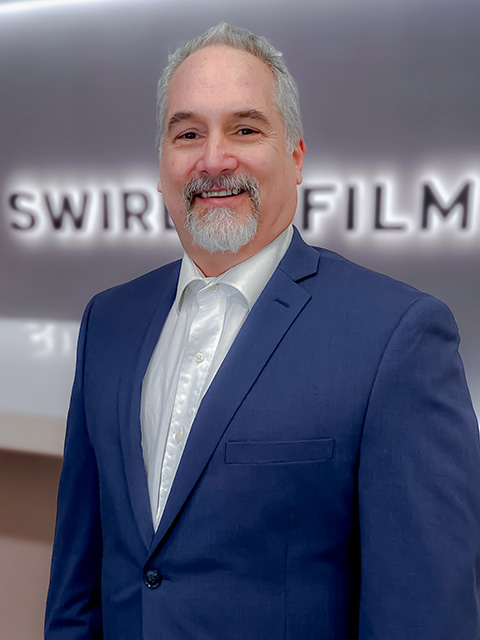 Les Franck
Production Management
---
Les Franck has been involved in film and television production for twenty-eight years in nearly every aspect. Because of this varied experience, he has become a very hands-on Production Manager. Les has brought together over thirty projects ranging from small independent films to large Network Television. Having the production background of a Production Supervisor, Camera Assistant, Location Manager, Electrician and Grip gives Les the background to be a successful Line Producer and Production Manager. Recognizing a strong script and seeing it through each stage of its creation is what drives Les to make great films. Having the passion for film, included with the budget expertise of what crew and equipment are needed, allows for a powerful combination for him to produce and manage a Film, TV series or commercial production.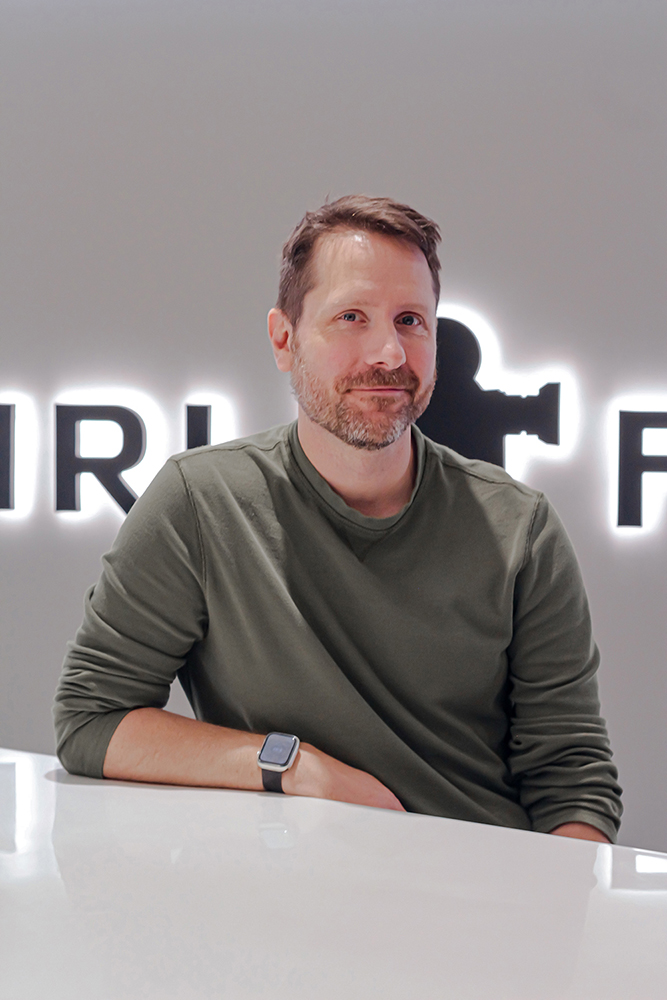 Richard Carroll
Head of Post Production
---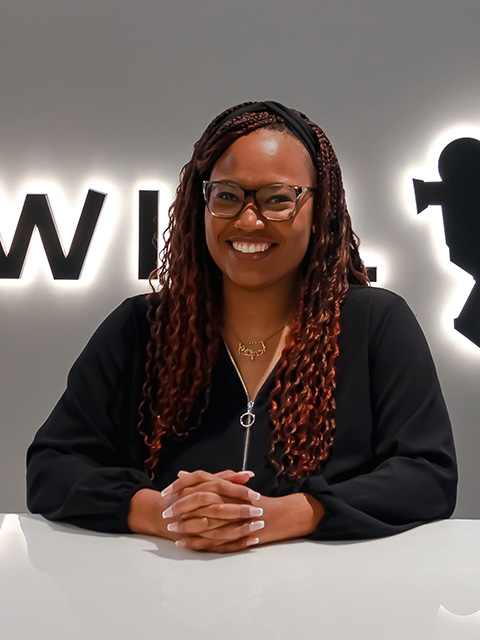 Patience Anderson
Graphic Designer
---
Patience Anderson serves as the graphic designer for Swirl Films. Although new to the film industry, she is no stranger to design. With nearly 10 years of design experience, Patience holds a unique combination of graphic design and video editing skills. At Swirl Films, she is able to combine her passion and creativity to create key art, sizzles, trailers, title treatments and anything else that requires a designer's touch. Her keen attention to detail and eye for typography allows her to create stunning visuals that propel projects to the next level.
Patience graduated from the Savannah College of Art and Design where she obtained a Bachelor of Fine Arts in graphic design. When she isn't designing, she enjoys illustrating, writing poetry, skating, and photography.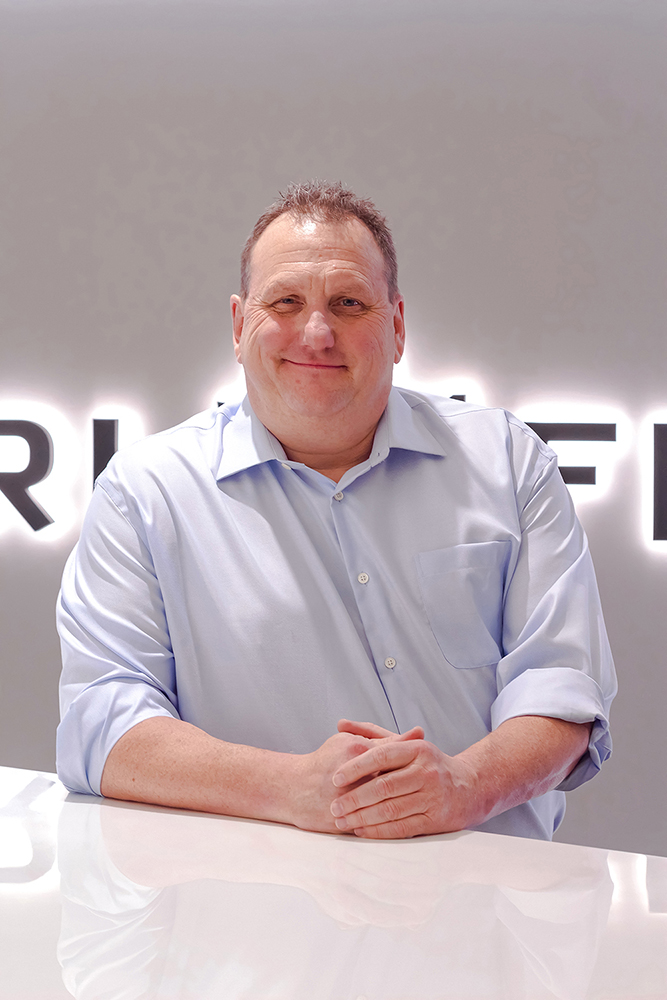 Kelly Tenney
Line Producer
---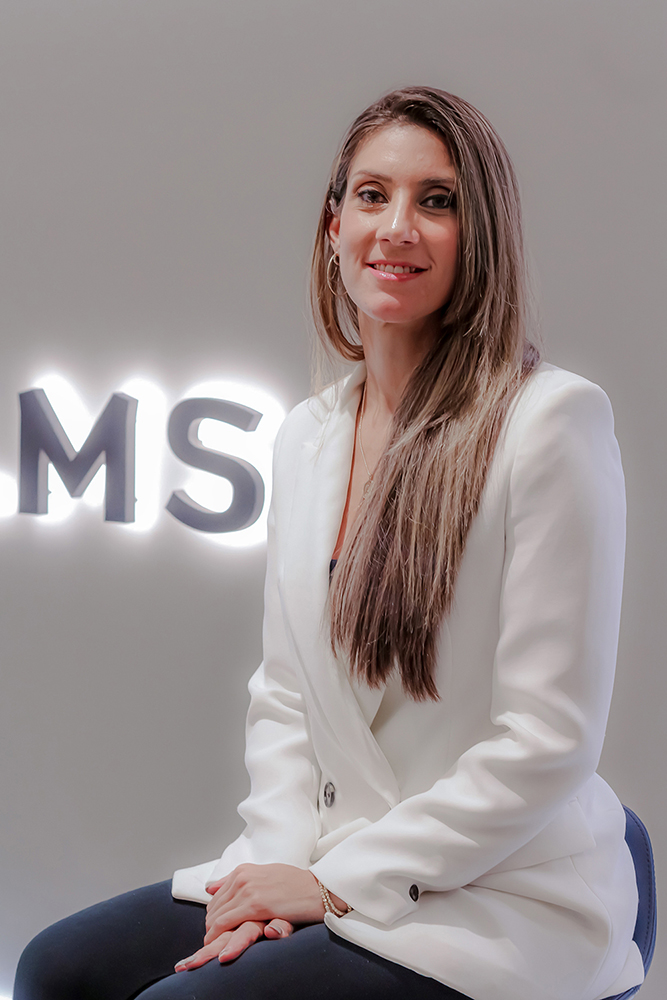 Maria Vanessa Reyes Gonzalez
Production Coordinator
---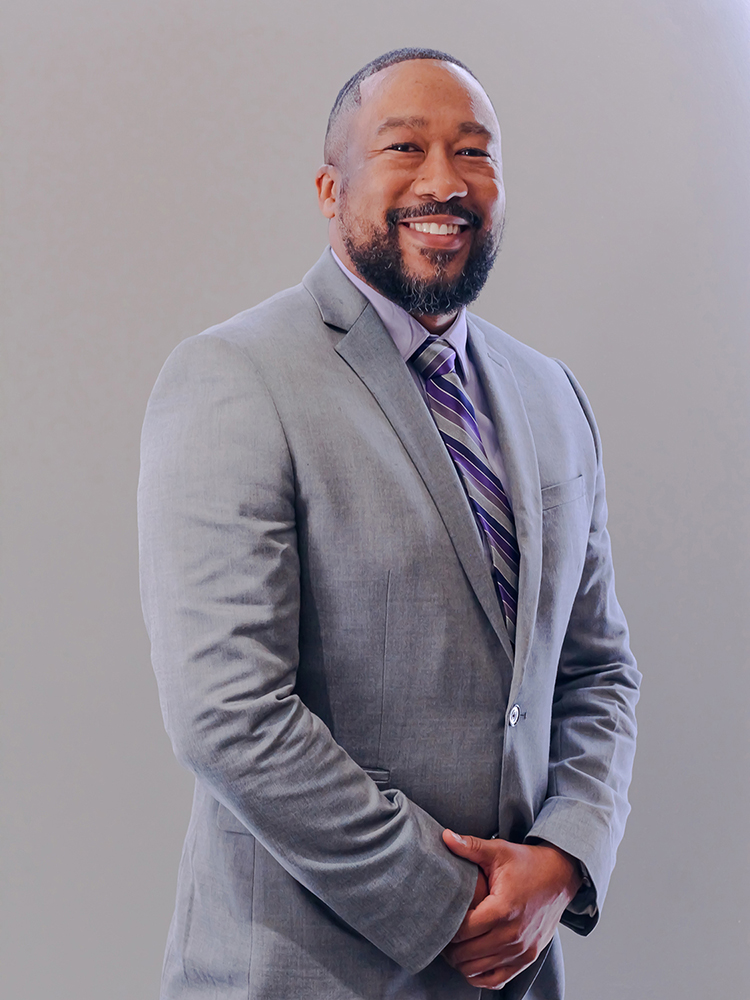 Partnerships


Swirl Films has negotiated partnerships that guarantee optimal exposure across networks, distribution and retail channels. Whether domestic or international, Swirl Films will get you wherever you want to be.